Monticello Sportsbooks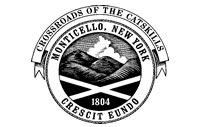 Tucked away in the Catskills Mountains of New York is a small city called Monticello. You may not think much of it, but this small town is home to one of the best resorts in New York, that's where you'll find the best sportsbook in NY as well. Or, at least, one of them, as there are only four in the entire state, not including the tribal casinos. New York legalized sports wagering several years ago, and the Resorts World Catskills was one of four upstate New York venues to be earmarked a sports wagering license. As such, if you're looking for a Monticello sports betting lounge, you'll find a world-class wagering venue housed directly inside the main floor of the Resorts World Catskills, a state-of-the-art casino and resort that just opened in February 2018.
With cutting-edge gaming technology and a world-class staff, the sports betting operation here not only is the best Monticello sportsbook, but it's one of the best sportsbooks in or around New York, period. While NY-based betting venues aren't yet allowed to offer mobile or online sports wagering, that will likely be opened up in the future, further expanding the casino's reach of sports betting in New York. Obviously, there's a lot going on in the legal NY sports betting landscape. To help you understand everything, we've put together this page, which is half legal explanation, half sportsbook review. Our hope is that by the time you're done reading this, you'll know everything you need to know about the best Monticello sportsbook.
Best New York Sports Betting Sites - 100% Trusted + Safe
Is Sports Betting Currently Legal In Monticello?
Absolutely. In fact, from a technical standpoint, sports wagering was legal in Monticello – and the rest of New York – when the US Supreme Court overturned the Professional and Amateur Sports Protection Act of 1992 (PASPA) on May 14, 2018. That's because lawmakers in 2013 had an anticipatory referendum to the state civil statutes that legalized sports betting via a statewide public vote. Now, this referendum was conditional, and could only go into effect once federal restrictions on state-sponsored sportsbooks were lifted and the State Gaming Commission put regulations in place., which they have.
What Is The Legal Betting Age In Monticello, New York?
There are a couple of different legal betting ages in Monticello, New York, depending on what you're trying to bet on. If you're looking for bingo or lottery action, you only have to be 18. If you're trying to get in on the action at the Monticello sportsbook, however, you're going to have to wait until you're 21. This is the legal age to bet on sports in New York. This is specifically stated in the 2013 New York Gaming Economic Development Act, the same law that enabled legal New York sports betting to open in the first place.
While online, offshore sportsbooks only require their users to be 18 in order to sign up and wager, because these sites ask their members to defer to state law, you will still have to 21 to use them. So don't try to cheat the betting age! You might just end up losing big time and getting banned from these sites if you get caught. And since these are your only safe, secure, legal option to bet on sports over the Internet for the foreseeable future in NY, that would be a pretty terrible sports betting "bad beat", indeed.
Other Cities With Sportsbooks In NY
Best Sportsbooks In Monticello, New York
Like we said earlier, only four commercial casinos were given the opportunity to open sports betting in New York, and it wouldn't make sense to put two sportsbooks in the same casino. So for right now, the best sportsbooks in Monticello are one and the same – The Sportsbook at the Resorts World Catskills. As time goes on and New York lawmakers (hopefully) get it together enough to expand sports betting, there will be additions to this section of this page, and competition will naturally be fierce for the title of "Best Monticello Sportsbook."
Monticello Sportsbook at Resorts World Catskills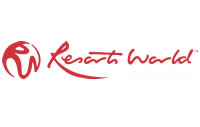 Resorts World Catskills

Address:

888 Resorts World Drive, Monticello, NY 12701

Phone:

1-833-586-9358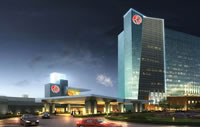 The Resorts World Catskills is the largest New York Casino. It is also the last of the four commercial casinos to open, which means that it had an entire year of construction where it watched and learned from its earlier counterparts, correcting their mistakes and limiting its own growing pains accordingly. This means that they know exactly what works in New York – and more importantly, they know what doesn't work so that they can avoid it.
This high-tech sports betting facility is not only the newest but is also the most equipped to offer sports betting. In anticipation of the SCOTUS's decision on PASPA, the architects of the Resorts World Catskills designed and built a fully equipped sports betting lounge. Of course, once given the green light, the venue decided to up the ante before ever opening its doors. A few sections of the huge slot machine gaming floor was under-performing, and the casino got permission from the NYSGC to eliminate these sections to further open up their lounge-packed sports wagering facility.
In addition to being prepared, Resorts World Catskills offers its patrons tons of chances to win big. They give away cash, prizes, and free plays every hour between 5 pm and 10 pm on Fridays and Saturdays. They also have a huge gaming selection, with well over 1500 slot machines and 150 table games. They're not just offering wimpy table games, like those rinky-dink "racinos" throughout the state, either. They've got the real deal – blackjack, craps, roulette, the whole shebang! Need a breather during the 7th inning stretch? Put a few bucks on red or play a couple of hands of blackjack!
You know that if they're offering the real deal in their casinos, they're also offer everything possible to make sure that you really are at Monticello's best sportsbook when you bet on the Yankees, Mets, Giants, and Jets at the Resorts Worlds Catskills. This means lines on every professional and collegiate game possible, with betting limits that appeal not only to novice and intermediate bettors but also to high rollers and the biggest risk-takers.
Additionally, you'll get all the action you can handle on international favorites like soccer, rugby, cricket, tennis, golf, and more. Live betting, where you can place in-game bets on various lines that adjust in real-time on virtually every play of every game will also be offered, though this is limited to the most popular games of the day (like those featuring New York home teams!). Complimentary alcohol cannot be offered on gaming floors in New York, but free coffee, water, and soda can be found while you're playing away, and there's always plenty of stadium-style favorites on the menu when you've got to feed the beast!