New York Casinos Gear Up To Offer Sports Betting As Supreme Court Decision On PASPA Nears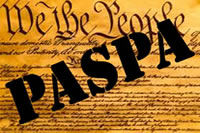 With a possible decision regarding the future of legalized sports betting expected from the US Supreme Court as early as next week, New York's casino operators are already gearing up to offer action on sporting events.
If the Professional and Amateur Sports Protection Act of 1992 (PASPA) is struck down by the highest court in the land on the basis of it violating the States' Rights principles of the 10th Amendment, then that would open up possibility for states around the country to legalize, regulate and tax sports betting as they see fit. New York's casino operators, particularly those from the cash strapped upstate region, are hoping that the congressional delegation from neighboring New Jersey will win in its case before the SCOTUS justices, as that would allow them to tap into a revenue stream variously estimated to be worth $150 billion and $250 billion annually. As of now, the majority of the money wagered on sports by American bettors goes to legal overseas gambling operations in Europe and the Caribbean, but those sportsbooks are not regulated and therefore are not eligible to be taxed by the individual states, meaning that all that revenue never gets recirculated back into the US economy.
However, the four Upstate New York casinos that could most heavily benefit from a favorable ruling to strike down PASPA, which currently limits legal sports betting to Nevada, Delaware, Oregon and Montana, are not exactly breathing easy just yet. That is because the New York state law needed make sports betting legal inside the borders of the Empire State has not as yet gained much traction at all in the lower house of the state legislature, even if things are looking pretty good in the Senate. The hope of New York lawmakers like state Sen. John Bonacic (R-Mount Hope) is that the state Assembly will get its act together and approve the proposed legislation necessary for New York to get in on a potential windfall of tax money to the tune of tens of millions of dollars annually.
Bonacic is the head man on the New York Legislature's Racing, Gaming and Wagering Committee, and he has a lot riding on the outcome of the SCOTUS decision about PASPA, but even more is riding on what the New York Assembly decides on the proposed Senate Bill 7900 (S.7900). He introduced it last month, after all. One of the elements of S.7900 that the Assembly can't seem to get on board with is that the bill limits the allowances for sports betting to four upstate commercially operated casinos – the Del Lago, Tioga Downs just outside Binghampton, Rivers Casino and Resort in Schenectady and the Resorts World Catskills casino in Monticello. There is as yet no provision in the bill to enable tribal casinos like the Turning Stone Casino and Resort to offer sports betting to their customers.
The senator, speaking to media reps from the Upstate region, said that his proposed bill was designed to achieve several (somewhat lofty goals). First, he wants to secure upward of $30 million annually for education initiatives and programs, and secondly he wants New York's policy on sports betting to appeal to the state's many different gaming outlets, from casinos to horse racing venues that don't otherwise feature table games.
If passed and signed into law, S.7900 would enable the aforementioned casinos and so called horse racing track "racinos" to begin offering action on sports "immediately," as they are already set up to begin doing so as soon as they get a go-ahead from Albany. However, there is still no word on any companion bill to S.7900 from the Assembly and Bonacic said there has not been any contact made between him and his counterpart in the lower house's Committee on Racing and Wagering either.
There are still plenty of details that need working out before the NY legislature can come to a decision about sports betting in New York, and with the end of the legislative session approaching sooner than anyone would like (except for perhaps the reporters that get stuck covering the goings on in Albany this time of year), time is of the essence. There is a lot of money on the table if PASPA gets killed by the Supreme Court, or even if it simply repealed by the US Congress, which is New Jersey's back up plan, but much is riding on the outcome of that decision. If a narrow ruling in favor of the Garden State's Atlantic City casinos is what the SCOTUS justices deliver then, in that case, all New York's work could ultimately be for nothing.
It's basically just a game of wait and see at this point.
Best New York Sports Betting Sites - 100% Trusted + Safe